Pre-season friendly Pingvin v Uppsala 22-0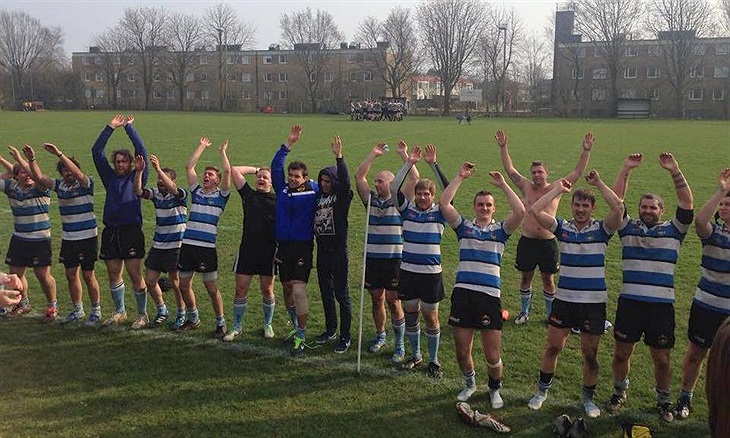 Uppsala were beaten but it was a good day for rugby.
Uppsala mens went down to Trelleborg looking for a challenge and got one from Sweden's 3rd best team Pingvin RC. It was a tough day at the office for Plebs being outweighed in every position by at least 10 kgs and coming up against an experienced forward pack with a solid scrum and lineout.
It was a physical game and the Plebs gave as good as we got which was impressive considering the size difference. Pingvin came out firing as we expected and we were unlucky to pick up two quick injuries in the first 5 minutes to key players Justin(knee) and Robin(hip), but we had a strong squad to fill the gaps.
Pingvin played a solid game and scored four tries during the match. Uppsala defended extremely well during the game and we had our chances but just couldn't convert them into points. We also had multiple kickable penalties in front of the posts in the final 10 minutes but looked for tries instead. All in all the better team won on the day and it was an excellent preseason friendly to start the season.
Player of the day went to Stewart D for a true work mans performance at No.8 and a special mention to Tim D at No.10 who was chosen by Pingvin as Uppsala's player of the day.
Debutants Daniel G and Joel H impressed in their first game for the seniors and we had Moncef M and Niklas Q making their first starts for the seniors.
Well done Uppsala, great start to the season and plenty of positives to take from the weekend.
Squad
Coach: Vance T
Forwards: Ryan M, Jorge C, Peter A, Peter B, Robin B, Phil D, Niklas Q, Stewart D, Daniel G, Adam L, Joel H
Backs: Pascal R, Justin C, Elliot P, Erik W(C), Moncef M, Nils-F, Albert A, Jonathan J, Johannes M, NIklas L, Tim D
---