Setting sail for Umeå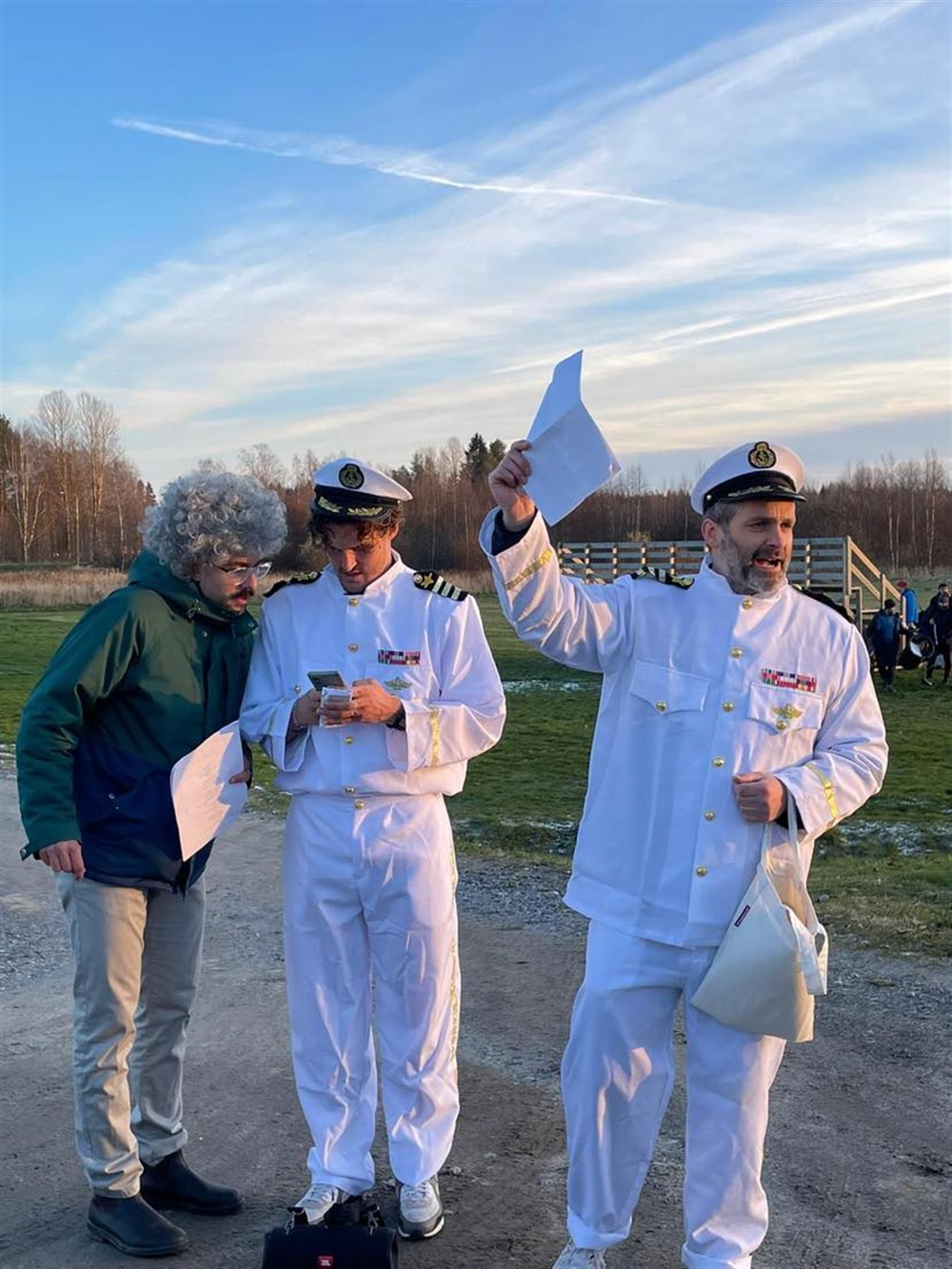 Song master Will, First mate Hampus and Captain Devine
Rugby Tour Report: Umeå Adventure with the Seafaring Rugby Team* Setting Sail for Umeå*
On a crisp autumn morning, our fine group of hearty rugby sailors assembled at the docks, ready to set sail for an unforgettable weekend in Umeå. We were an imposing sight, a bunch of healthy-looking rugby enthusiasts with the glint of adventure in our eyes. With two skilled captains at the helm, we knew we were in good hands. Our captains, Stew and Hampus, were finely in charge, ensuring the safety and success of our maritime expedition.
*The Unconventional Rugby Pitch*
Our rugby adventure in Umeå took an unexpected twist. Instead of a traditional field, we found ourselves on the frozen Baltic Sea, which served as an ice pitch for our match. Playing rugby on ice was an exhilarating challenge, with every step and tackle requiring a bit of extra finesse to maintain balance. The ice beneath us was hard, unforgiving, and not without its share of perils, but we were undeterred, knowing that a thrilling match awaited us.
*A Show of Grit and Skill*
The match was intense and rugged, just like the sea beneath us. Our rugby sailors displayed exceptional resilience, and in the end, we emerged victorious, having won the game. The celebration on the ice was euphoric, with triumphant cheers echoing across the frozen sea. Our standout players showcased incredible agility and determination on the icy battlefield, and our victory was well-deserved.
*Sailing Back to Uppsala*
After a hard-fought match, we returned to our vessel to set sail back to Uppsala. The journey was marked by the camaraderie forged during the weekend. That evening, as the sun dipped below the horizon, we had a fantastic celebration with the crew. Laughter and stories filled the air as we reminisced about the game, toasted to our victory, and enjoyed a hearty feast. The bond among our rugby sailors and crew grew stronger with each passing moment, and it was a night to remember. In conclusion, our rugby tour to Umeå was a remarkable voyage, blending the thrill of the game with the challenges of the elements. The memory of our rugby sailors taking to the icy pitch and celebrating our hard-fought win will remain etched in our minds. We returned to Uppsala not only as champions but as a tightly-knit group bound by our shared passion for rugby, the sea, and the indomitable spirit of adventure.
/ James
---