Fierce contest at home against Erikslund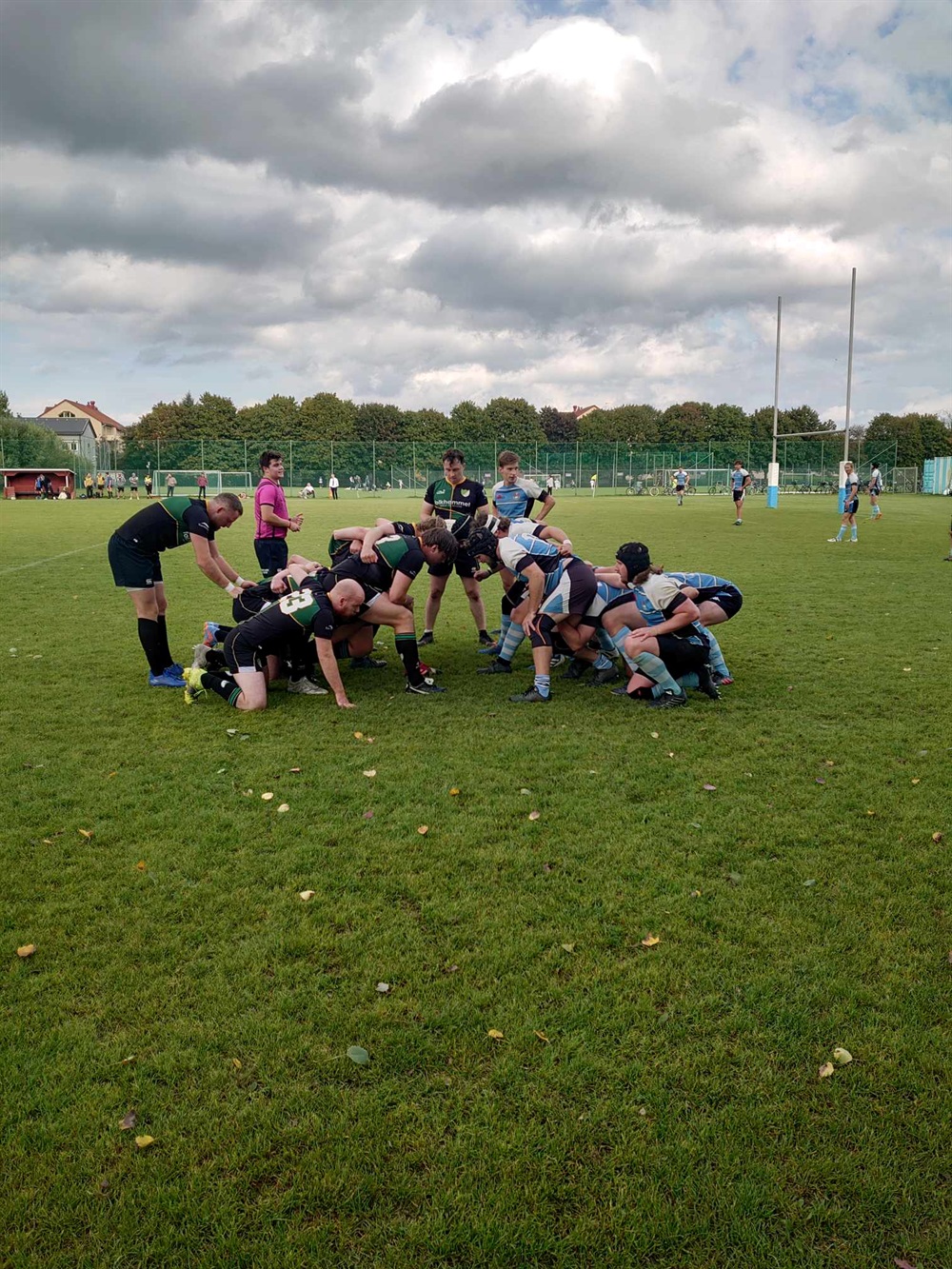 Foto: Josefin Devine
In a fiercely contested rugby match that had fans at the edge of their seats, Uppsala took on Erikslund in a game that will be remembered for its drama and heart-stopping moments. Despite facing adversity early on, Uppsala put up a valiant effort, but it was Erikslund who emerged victorious with a final score of 26-22.
The match began with Uppsala kicking off, hoping to seize control early. However, the game took an unexpected turn when Pierre received a red card in the early minutes. This unfortunate incident left Uppsala with 14 players for the remainder of the match, adding an extra layer of challenge to their already tough opponents. Despite the setback, Uppsala showed remarkable resilience and determination throughout the game. The contest turned into a nail-biting battle as both teams exchanged blows, scoring tries and penalties. The defense on both sides was unyielding, and it was clear that every point would count. Uppsala managed to break through Erikslund's defenses on several occasions, resulting in a series of thrilling tries. James had a remarkable day, showcasing his speed and agility by scoring three brilliant tries that left the spectators in awe. His ability to find gaps in Erikslund's defense was a highlight of the match. Victor contributed to the team's score with a well-executed try, demonstrating his determination on the field.
As the game wore on, Uppsala missed two critical kicks in front of the goalposts, squandering valuable opportunities to narrow the gap. These missed kicks proved costly in the end and added to the drama of the match. In the closing moments, both teams battled ferociously, but Erikslund managed to hold on to their lead, ultimately securing the victory. The final score of 26-22 reflected the closely contested nature of the match, with Uppsala falling just short despite their commendable effort. The Uppsala team left the field with their heads held high, knowing that they had given their all despite the early setback. The match showcased the spirit of rugby, where determination and teamwork can overcome adversity, even in the face of a red card.
/ Otto
---