Tenacious defence from both teams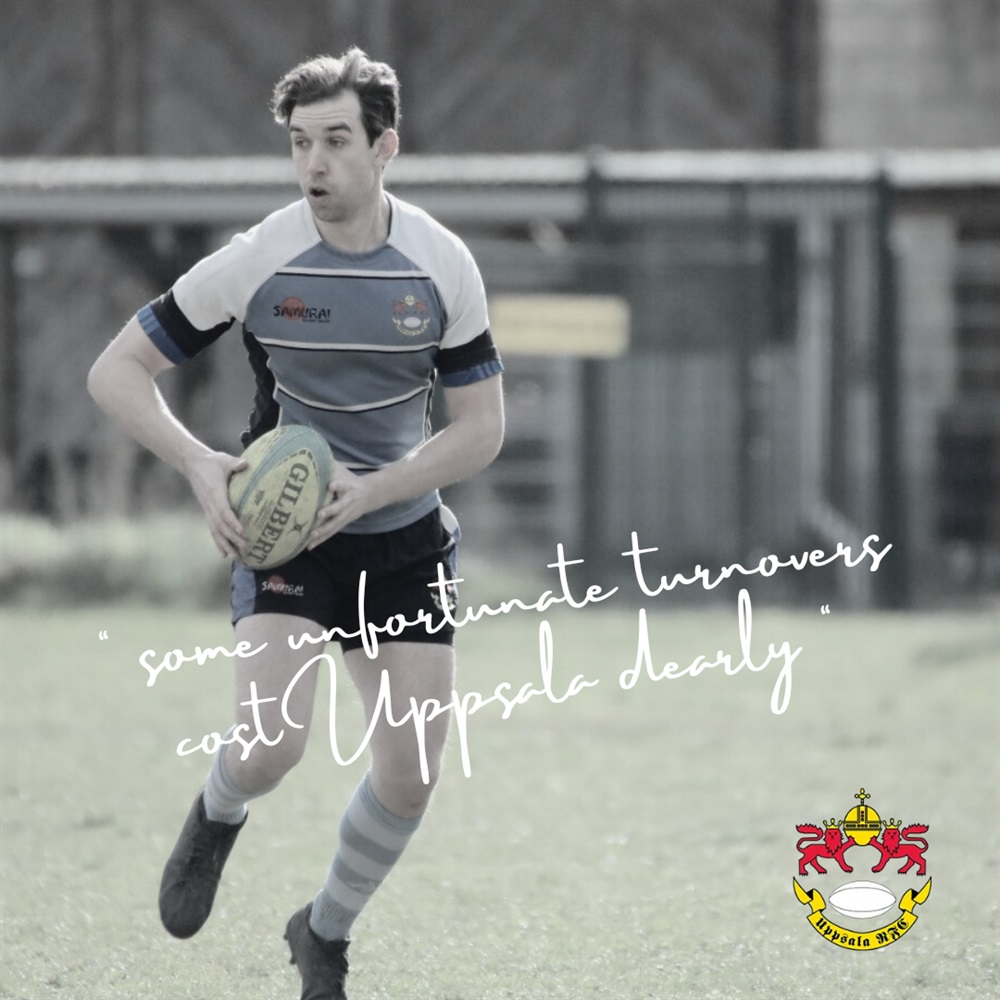 Man of the Match Emil Marklund!
A thrilling clash unfolded at the Uppsala Rugby pitch as the hometown heroes, Uppsala, faced off against the formidable Hammarby in a match that had the crowd on the edge of their seats. With Uppsala hosting the game, the anticipation was palpable, and the stakes couldn't have been higher. Hammarby came into the game with the wind at their backs, having secured victory in their previous three outings.
The match kicked off with an explosive start, as Uppsala found themselves down to 14 men within the first couple of minutes when Stewart was shown a yellow card. This numerical disadvantage allowed Hammarby to capitalise, shipping the ball wide and executing a stunning attack that led to not one, but two tries being scored in quick succession. Neither try was converted.
With Stewart in the sin bin, Uppsala's morale took a hit, but as soon as their captain returned to the field, the tide began to turn. Uppsala mounted a relentless offensive, driving Hammarby back into their own 22. Through a series of brutal phases from the forwards, Luka Ford broke through Hammarby's defence, scoring Uppsala's first try of the match. Hammarby, however, were determined to maintain their lead and managed to sneak another try past Uppsala's defences in the first half, courtesy of well-placed kicks over the defensive line. The halftime scoreboard showed a score of 15-5 in favour of Hammarby, setting the stage for an electrifying second half.
The second half was marked by tenacious defence from both teams, making every inch of the pitch a battleground. Only one try was scored in the entire second half, and it was a moment of pure brilliance. Uppsala's coach, James, showcased his skill by executing a sneaky handoff and powering through the Hammarby defence to put points on the board. As the clock ticked down in the final minutes of the game, Uppsala staged a heart-pounding push, mere meters away from evening the score. Their determination was awe-inspiring, but Hammarby's defence held strong, thwarting Uppsala's valiant efforts. Some unfortunate turnovers also cost Uppsala dearly, and the final whistle blew at 15-10 to Hammarby.
/ Robin
---