Consolation try against Exiles B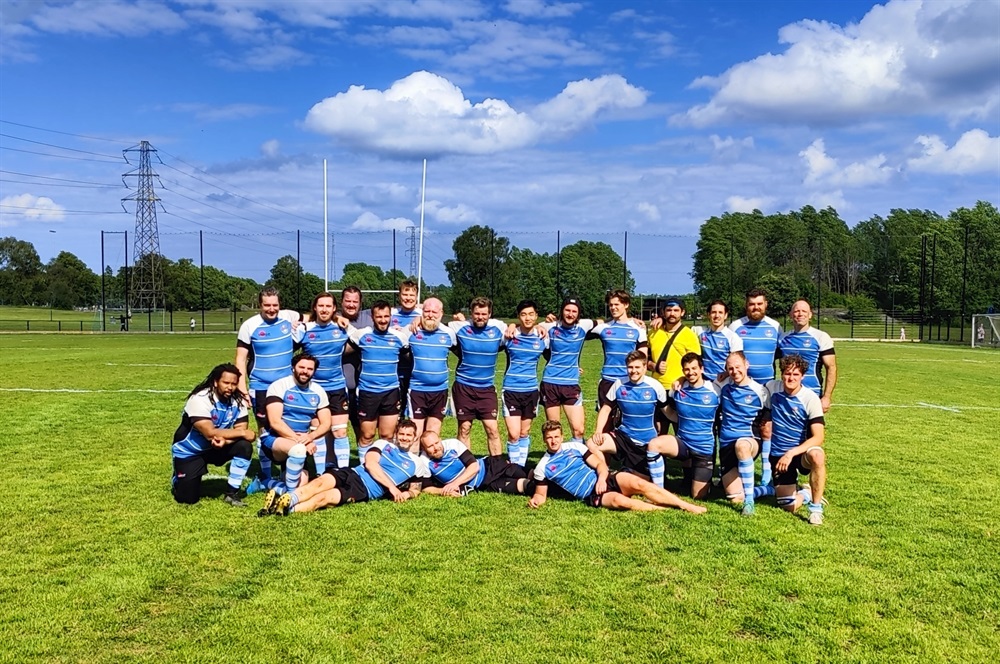 The men's team went down to Gubbängen in Stockholm to play Exiles B on Saturday. Squad looked strong but with some key players away and some having just left Uppsala and Sweden. We were, however, high in spirit.

Match started intensively as Exiles used their big boys trying to break our defense, but we defended very well. The game was pending back and forth around the halfway line with sporadic visits inside both teams' 22. The quality of the game was decent with a few handling errors from both teams. Scoring started as a penalty was awarded to Exiles with favourable range and angle. 3-0 to Exiles. Uppsala was also awarded a penalty at the halfway line which Stewart Devine (9) nearly made as it hit the right post.

The last 10 minutes before halftime we defended mostly. After a scrappy sequence of plays Exiles managed to run outside our tiring defense and score. Conversion was missed and it was 8-0 to Exiles at half time. Despite this, we felt good at half time, satisfied with our performance. Maybe too satisfied.

Second half started equally intense as the first. But with our defense dulled, Exiles soon scored a second try. We sharpened up however and the game settled. Our pod system worked well but our backline lacked cohesion with many players in new positions. As a result our attack was easy to read and defend. With 20 minutes left to play Joss Myers (16) hurt his neck and had to stay on the ground as an ambulance was called. The game was postponed some 25 minutes.

The game restarted on a new pitch with a now tired and uninspired Uppsala. Exiles, still there, ran in 4 tries in quick succession. Uppsala had the last say however as Stewart Devine muscled his way over Exiles tryline close to the 80 minute mark. Stewarts try was a plåster på såren but a very tough loss over all in Stockholm.


32- 5 was the final score.

Jacob Wester (13)



---