Plebs open the league season with a victory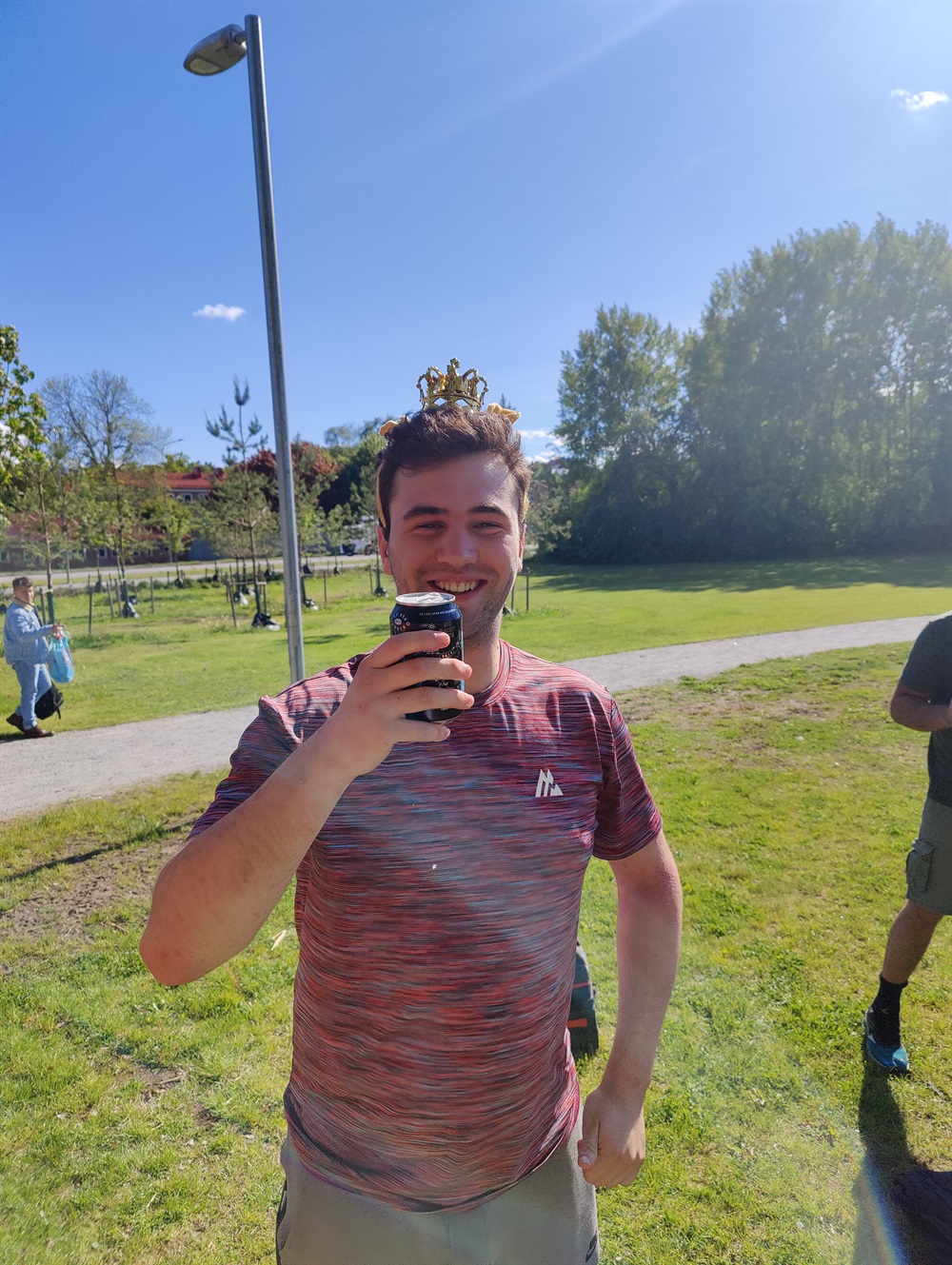 Man of the match!
After having 3 games cancelled the mighty Plebs travelled to Stockholm to play Hammarby. The boys were expecting a tough test against a large Hammarby team. The Plebs started fast, with Tyler Johnson Thomas running strongly and making a number of breaks. All of this pressure eventually led to Hammarby conceding a penalty which Will Heaver slotted to give the Plebs a 3-0 lead. The pressure continued and the Hammarby defence eventually broke, and it was that man, Tyler again beating three men to crash over in the corner. Sadly, the conversion was unsuccessful from Heaver so we were up 8-0 and that would also be the score at half time.
We started with a bang after half time with James Oakley scoring after a double-double off a line out and he flew in from just outside the 22, 15-0. Straight after this Anton Johannson copied his centre partner scoring under the posts after beating two defenders with great footwork, and good work from Stewart Devine and James. The conversion was good again, 22-0. After this the Plebs became ill-disciplined and let Hammarby came back into the game and crashed over eventually after some strong defence led by Ethan, Hampus and Vincent. Hammarby scored again after a mishap for Max at full back led to score being 22-10. After this James would get sent to the sin bin for numerous high tackles (tackle lowerrrr). But the boys held firm until the final play when Hammarby scored a consolation try at the end with Per also ending up in the sin bin. The game would finish 22-15 a truly outstanding performance from all 22 players, but Man of the Match Ethan Darroch who consistently travelled as hard and as much as he talks which is an outstanding achievement.
Onto Exiles next week. Good luck lads it's been a pleasure.
Plebs till I Die
Will
---