Gents tour report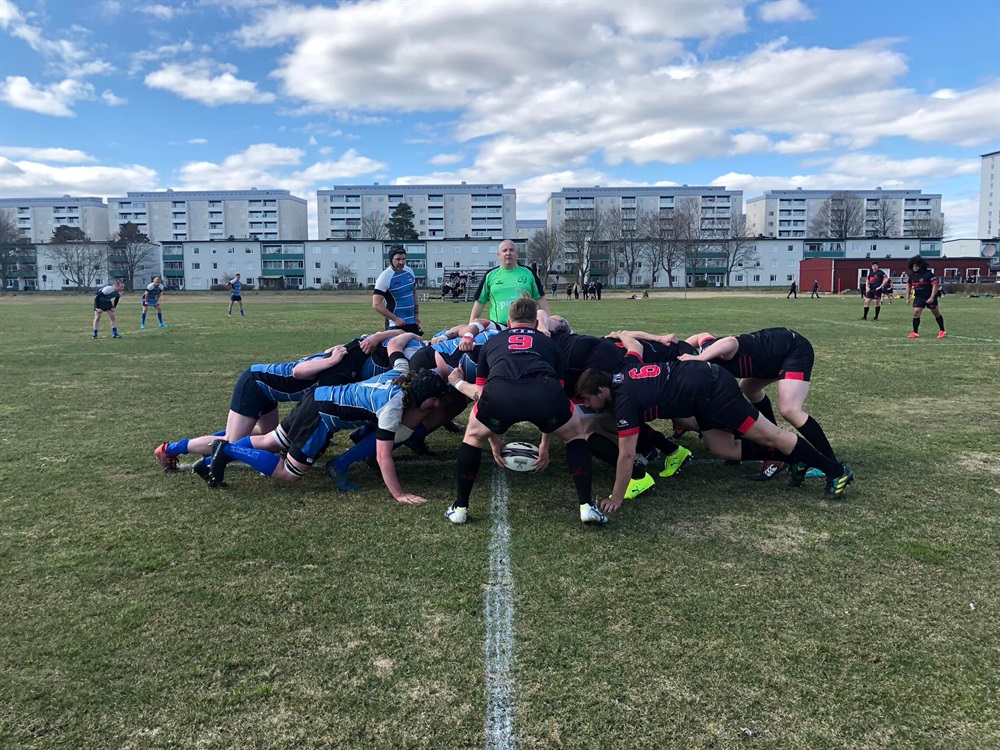 Foto: Isolde Limé
The preseason tour to Karlstad was rounded off nicely with a solid 43-5 win for the men's squad against the tour hosts, Karlstad Rugbyklubb.
On what turned out to be a blustery day at Orrholmens IP, the home side started strongly and went over for the first try within the first 5 minutes. With the resulting conversion missed, that score proved to be the home side's last as Uppsala responded strongly with three tries from Gavin Daly, James Oakley and Larry Roe - a yellow card for one of the Karlstad players not helping the Uppsala push in the first half. The resulting conversions were taken by Emil Marklund and Stewart Devine, two of which were converted successfully.
The home side came out strongly in the second half and the opening exchanges required a couple of big defensive efforts from the Uppsala men on their own try line to keep out Karlstad. Though following another yellow card in the second half for Karlstad and some strong running from the Uppsala back line, the Plebs went over for four more tries in the second half, the first three being scored again by Gavin, James and Larry. A late red card for Karlstad for foul play and a blistering run from Anton Johansson saw him score the final try under the posts to seal the win for Uppsala with the start of the new season just around the corner.
Footage of the game is available here: https://www.youtube.com/watch?v=osSsmDe50yI
Man of the match - Gavin Daly
Starting Line Up:
1. Nate Ours
2. Louis Viaud
3. Nils Holmgren
4. Niclas Larsson
5. Luka Ford
6. Luca Illing
7. Johnny Gorman
8. Gavin Daly
9. Stewart Devine
10. Will Heaver
11. Anton Johansson
12. Max Mckinnon
13. James Oakley
14. Vincent Andre
15. Emil Marklund
Subs:
Larry A Roe
Sela Leshem
Per Adolfsson
Erik Sandin
Matt Blundell
Pelle Mikaelsson
---