URFC Ladies vs Paris Olympique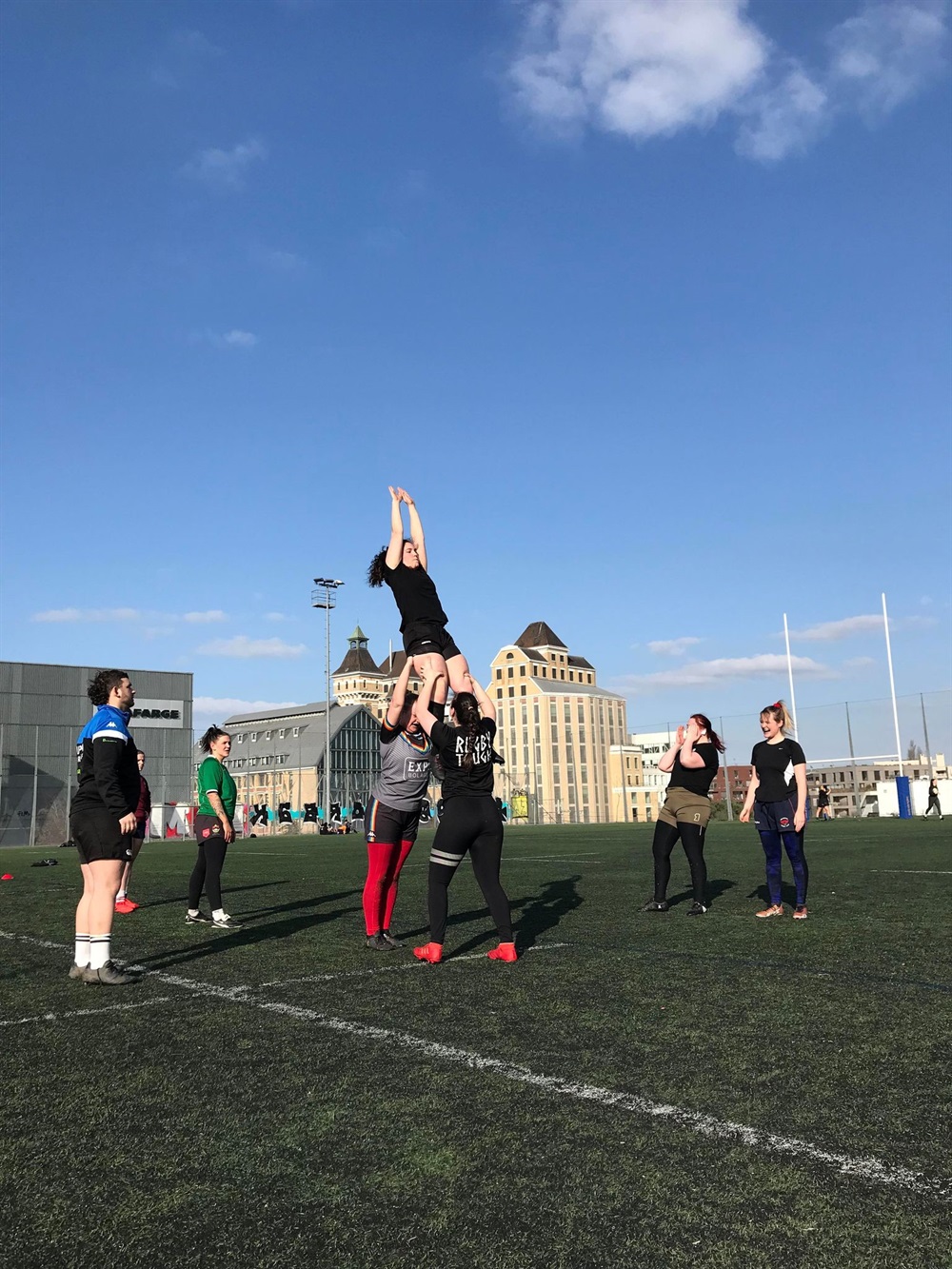 Foto: Elsa Nord
Over the weekend URFC embarked on their tour to Paris! The ladies' and gents' teams met with Paris Olympique to kick off pre-season with some friendly matches. On the Friday, both the ladies and the men teamed up to run some play-through pieces and work on structure before the big game on Saturday.
After filling up on delicious French cuisine Saturday morning, the team headed out to the pitch at Bobigny. Nathan Ours filled in as coach for the ladies' team, who were joined by several Berserkers players for the first time this year. The ladies were able to form a full starting squad with 15 players in total, but Paris Olympique were kindly willing to lend players when needed.
The ladies' match kicked off at 12:00 in bright but windy Parisian weather, with Captain Isolde Limé leading the side and newbie Patricia Serna playing her first match for Uppsala! Despite the home team being mid-way through their season, URFC came together and played their first match of the year with great intensity and grit, making some big hits and challenging the opposition when they could. Even with a strong defensive effort, Paris Olympique were able to slip through and score several tries in the first half. Despite this, Uppsala held their own in the scrums and pods were ready at the breakdown, receiving from both scrum-half Bex and fly-half Isolde. The below-waist tackling enforcement worried many players before the game, but many hard and low hits were maintained throughout, with penalties for such being imposed on the opposition instead.
The second half saw many well-structured lineouts and mauls thereafter, with a strong driving force from forwards such as Emma Holmgren, who played with momentous strength and power from the start. The ladies got to perform many of the moves practiced in training, which saw the back line gain meters across the field to challenge the defense. A physical game saw several injuries in the second half, with Matilda Engström attempting to stop an attack with her face, more specifically her nose. Fanny Palsander was treated for a concussion after a tackle that stopped her short of the try line, followed up by a visit to the hospital later.
Although we couldn't get over the try line and score some points, the ladies played tactically in offense and brought through some points from training including clearing the rucks early, backline moves and overall put in some hard hits to stop some powerful girls. With several points to improve on, such as speed to counter-ruck and challenge for the ball, pace and offensive strategy, the ladies are keen to get back to work at training and enter the season with intensity and hunger for a win.
/ Lauren
Dick of the day: Matilda Engström
Player of the match: Emma Holmgren
Hero of the day: Hospital translating specialist Elsa Nord
---