Friendly 10s for season finale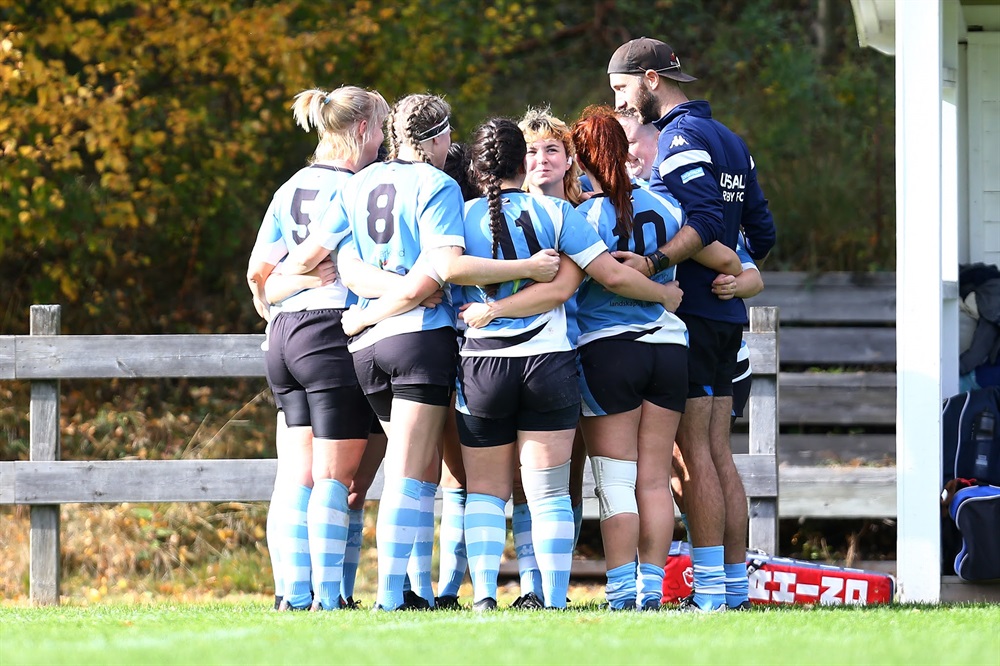 Foto: @fotbollslasse
Uppsala ladies travelled on Saturday for a friendly game against Karlstad/Södertälje. Both teams agreed on playing a 10s game. Fewer players therefore implied a more challenging defense, and lots of running on this sunny day.
The game showed lots of action, and the first try was scored by the opposing team captain. Uppsala displayed good structure and support, and managed to score a whole 11 tries, among which 8 were successfully converted by team captain Isolde Limé. Uppsala's scrum was lighter but more mobile than the opposing team, which also had two big strike runners, and the URFC ladies managed to spread the ball out wide and take advantages of the gaps. During this game, Elsa Hannerz scored her first tries, and played in the scrumhalf position. Linda Håkansson gave a fantastic performance and scored 6 tries. The game also showed a great grubber kick by Isolde that Linda managed to kick all the way through the try-line and score. Honorable mention for Ava Feghhi who tried to save a try by grabbing the runner's ankle but performed a stunt instead. Nice kullerbytta Ava.
Uppsala ladies had a great time finishing the season with this friendly game against Karlstad/Södertälje, considering also that they had started the season by meeting them during the tour. The consistent trainings and efforts have paid off and the team's progress is visible. This season was a blast. Thank you Antony for being with us!
/ Ana
Final score: 71-27 for Uppsala's team.
Player of day: Linda, for great runs in the back line, providing good moves and structure, and for scoring many tries.
Dick of the day: Elsa for being hungover as f*ck (great performance nevertheless).
Squad:
Front row: Rebecka Andrén, Elina Brode, Josefin Devine
Second row: Lotta Wiik, Lauren Davies
9: Elsa Hannerz
10: Isolde Limé
Back three: Ana Grzeszczak, Linda Håkansson Brinklert, Ava Feghhi
---