Tung förlust mot Hammarby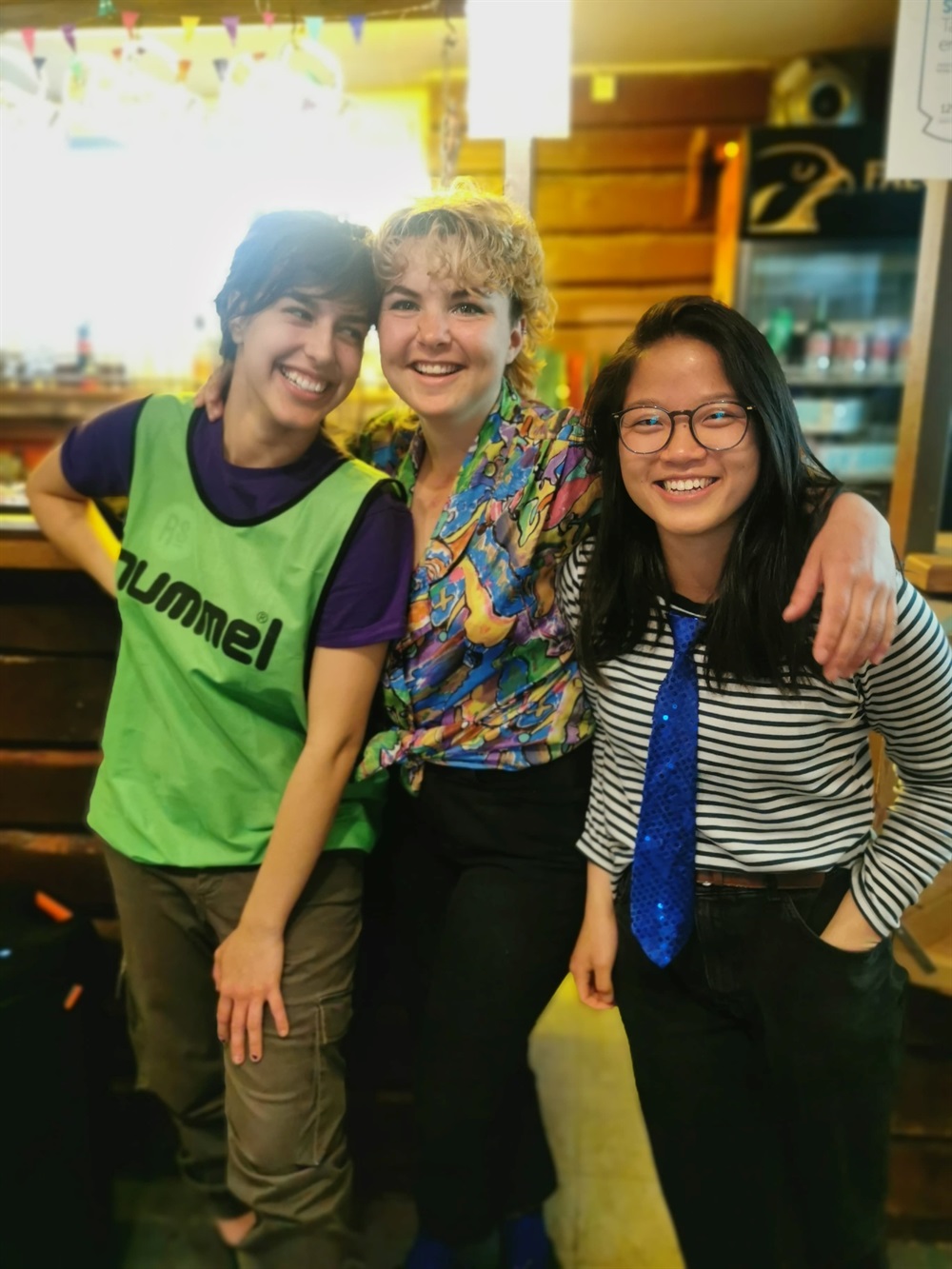 Dick of the day, todays Best back and todays Best forward!
A tough away match yesterday at Gubbängen for URFC Ladies' with a frustrating loss against Hammarby. A total of 16 ladies travelled down to Stockholm for the second official league match of the series. The final score fell at 26-7 to Hammarby, with winger Ava Feghhi crossing the line for Uppsala and fly-half captain Isolde Lime converting the kick.
Despite relentless scrumming and a solid defensive line throughout the match, Uppsala were unable to counter an attack to level the scoreboards. Impressive try-saving tackles were made throughout the day by full-back Hanna Kantola, outside centre Elsa Hannerz and flanker Elsa Nord, the two latter winning best back and best forward of the day for their extraordinary performances. The scrums saw new faces yesterday with a debut from Vilma Bouveng at number 5, and number 6 Hanna Ingvarsson, who showed up to play her first league game for Uppsala Ladies, despite being a familiar face in the P16 team already.
Another high point of Uppsala's game came from the scrummaging, where hooker Elina Brode successfully managed to win several opposing scrums by hooking the ball and dragging it out to scrum-half Louise Brock. An undoubtedly physical game resulted in several injuries. Left prop Rebecca Andrén sustained a blow to the face, right prop Emma Holmgren, who had previously injured her foot against Vänersborg, came off in the second half shortly before captain Isolde, who took a hit in the last ten minutes of the game. This meant that several reshuffles were in order during the second half with number 8 Josefin Devine moving to prop in Rebecca's absence, and number 12 Lauren Davies moving to flanker. Despite the outcome, Uppsala leave with heads held high and areas to focus on for future games.
Best forward of the day - Elsa Nord
Best back of the day - Elsa Hannerz
Dick of the day - Ava Feghhi
----
Starting XV:
1. Rebecca Andrén
2. Elina Brode
3. Emma Holmgren
4. Lotta Wiik
5. Vilma Bouveng
6. Hanna Ingvarsson
7. Elsa Nord
8. Josefin Devine
9. Louise Brock
10. Isolde Limé (C)
11. Ava Feghhi
12. Lauren Davies
13. Elsa Hannerz
14. Linnea Hallström
15. Hanna Kantola
Supersub:
16. Ella Dahl
---